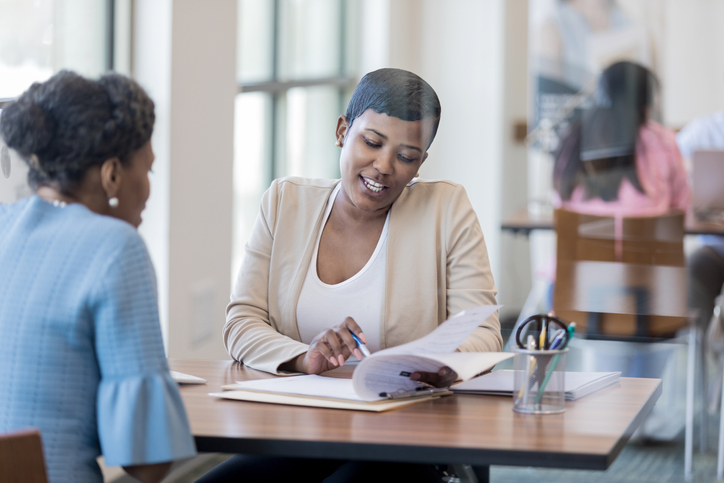 Former State Examiner Helps You Prepare For Your Next IT Exam
Why go into your next IT exam worrying that your information technology won't be in line with state or federal expectations? Get expert guidance from the RedRock Information Security team.
Undergoing a credit union exam is a complicated and stressful process – are you ready?
At a high level, these exams consider 62 different policies, from Communications and Strategic Planning and Budgeting to Deferred Compensation Plans and Investments. Each one of them can be broken down into a long list of requirements and standards – each is a potential opportunity where your credit union may be lacking. Add to that the constantly changing regulatory landscape – it's a lot for you and your team to keep track of.
Exams are an unavoidable part of doing business as a credit union – but that doesn't mean you can't make the process easier.
Focus On Financial Prep And We'll Assist With IT
You're an expert at preparing for the parts of the exam that are related to financial policies, such as credit cards, loan extensions, and mutual funds, however, there are other areas where you would likely benefit from some expert assistance.
Case in point: IT and cybersecurity. Although credit unions are not yet required to use the FFIEC Cybersecurity Assessment Tool, it's an effective way to assess your standards. To use this tool, you'll require a deep understanding of IT risks.
While you can learn how to use this tool effectively, it'll take time out of yours and your staff's workdays to get familiar with the tool. If you don't have experience working with it or cybersecurity technologies, there's a good chance you could overlook a key detail.
The bottom line is that trying to use the FFIEC Cybersecurity Assessment Tool independently assumes a high degree of risk and puts a strain on your resources. The good news is that you don't have to handle the process on your own.
Prepare For Your Next Exam With An Inside Expert From RedRock Information Security
It's OK if you don't have an IT exam or cybersecurity expert on staff – we can provide one for you. RedRock Information Security understands that cybersecurity and IT as a whole in the financial sector is growing increasingly complex, and we want to help credit unions like yours navigate the requirements of their next state or federal exam.
We're proud to have a former state examiner on staff who, utilizing firsthand experience, can help you prepare for your next exam. We can provide expert assistance in managing your credit union's IT and cybersecurity:
We will audit and assess your current IT systems and practices, identifying any areas where you would fall short of expectations in an exam
We make expert recommendations for technologies and processes you should implement to raise your cybersecurity maturity
Need Expert Assistance To Prepare For Your Next Exam?
The bottom line is that you can't afford to miss major items on your next exam because your cybersecurity isn't up to standard – get expert insight from the experienced RedRock Information Security team.
Information Technology Aligned With Your Business Goals?
RedRock is a complete IT services & IT support company working with organizations in Michigan.